Partner with us
Partnership with IDC2020 provides a powerful business and marketing platform for your organisation to connect and engage with our delegates, and showcase your products and services to a multi-disciplinary audience. HammondCare's International Dementia Conference attracts people are important business decision-makers and controllers of corporate budgets. This places you in an advantageous position; capturing face-to-face conversations with qualified customers in your target audience.
IDC2020 will allow your company, product and brand to be uniquely and actively highlighted at this exciting international forum. You will have opportunities to meet potential business partners, generate ideas, obtain new knowledge and foster collaborations within a defined professional community. We are committed to looking after you – our sponsors and exhibitors, from bump-in to bump-out. It's what makes IDC2020 different to other industry events. We will position your stand to enhance exposure to delegates and maximise traffic flow around all areas.
Don't delay – book early! Partnership'packages and exhibition stands are selling quickly. To book your package, simply complete the booking form in the Partnership & Exhibition Prospectus and email it to conference@hammond.com.au or phone +61 2 8437 7355 to speak to the Exhibition Manager for more information.
Click here for the Conference Prospectus
Click here for Partnership and Exhibition Booking Form
Click here for the Exhibition Floorplan
Click here for the Terms and Conditions
Download the 2020 Registration Brochure
Principal Sponsor
---
Total Construction

---
Sponsors
---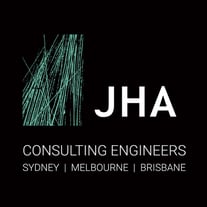 JHA Consulting Engineers is a building services consultancy firm with over 20 years' experience. To ensure successful delivery, JHA provides client-focused solutions through a process of research, understanding and technical design for practical and cost-effective results.
We are a multidisciplinary team of:
Electrical and mechanical engineers
Civil and hydraulic engineers
Acoustic engineers
Sustainability engineers
Audio visual engineers
Specialist lighting designers
Building information Managers
Fire services engineers
Vertical transport consultants
---
Qantas

Qantas is delighted to be the exclusive airline partner for the 2020 International Dementia Conference being held on 11 - 12 June in Sydney. Qantas are offering registered delegates and travel companions special discounted airfares, which are easily booked online via the dedicated booking portal.
Qantas is Australia's largest domestic and international airline and is widely regarded as the world's leading long distance airline. With a reputation for excellence in safety, operational reliability, and world class customer service; Qantas offers a truly global network proposition for delegates travelling to Sydney for the 2020 International Dementia Conference.
---
Hills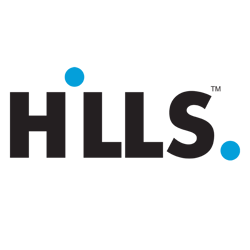 Hills is a leading provider of nurse call and patient engagement solutions in Australia and New Zealand. Ownership and local development of our IP series nurse call sets us apart from the competition – it means we can offer agile, customer centric solutions with 24/7 after sales support. We also offer guest Wi-Fi and patient engagement systems including the innovative GetWellNetwork, a revolutionary SaaS solution that guides residents along every step in their care journey.
---
Exhibitors
---
Stand #5


The Bidet Shop works nationally across Australia and New Zealand with OTs, retirees and a variety of various funding agencies to supply Bidet toilet seats as a health product beneficial for both carer and patient.
---
Stand #2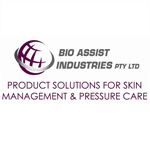 Bio Assist Industries provides assistance with product information and selection of Skin Management and Pressure Care Products appropriate for client needs.
View our range of products at Stand #2:
Skin management for continence issues, Heel and ankle protection, Wound bed preparation, CliniRest Pressure Care Range.
---
Stand #18 & 19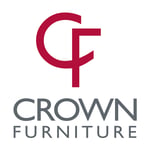 Crown Furniture is a third-generation family-owned Australian based manufacturer of fit-for-purpose aged care and health care furniture. Specialising in dementia-specific furniture design, our team is committed to providing tailored solutions to inspire comfortable living of elderly residents. Being an ISO 9001 Quality Management Systems accredited Company, we offer a 10-year structural warranty on locally made products.
---
Stand #1

The Dementia Centre works to empower everyone from health professionals and managers to carers in the home to take action to improve quality of life for people living with dementia. Dementia Centre services offer evidence-based practice advice drawn from extensive and ongoing research program, backed by experience in the field.
---
Stand #21

Dementia Support Australia (DSA) is a partnership led by HammondCare that brings together dementia expertise from across the aged care industry. It provides the Dementia Behaviour Management Advisory Service (DBMAS) and Severe Behaviour Response Teams (SBRT) nationwide. Supported by the Australian Government under the Dementia and Aged Care Services Fund, Dementia Support Australia offers a free national service operating 24/7 365 days a year.
---
Stand #14

As a trusted global leader in healthcare solutions, Hartmann recognises the importance of good health to the individual and society at large.As a trusted global leader in healthcare solutions, Hartmann recognises the importance of good health to the individual and society at large.
In the areas of continence management, skin care and wound management, Hartmann accepts nothing less than excellence in the design of products and services that help address important unmet medical needs.
Through our innovative product and service offering, Hartmann is going further for health, making a meaningful difference to the lives of millions of people.
---
Stand #17

HESTA is a specialist industry super fund in the health and community sector, looking after more than 880,000 members. With a history spanning over 31 years and currently managing over $50 billion in assets, we've learned a thing or two about looking after our members; the people who provide some of the best health, education and community services in the world.
---
National Institute for Dementia Research (NNIDR)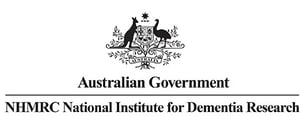 Stand #27
The NHMRC National Institute for Dementia Research (NNIDR) is a key element of the Australian Government's $200 million investment to boost dementia research.
Since 2015, NNIDR has been targeting, coordinating and translating the strategic expansion of dementia research in Australia. By collaborating with researchers; engaging those living with dementia in research efforts and connecting with health professionals and policy makers, NNIDR is committed to making a positive contribution to the World Dementia Council's international target – to identify a disease-modifying therapy for dementia by 2025.
---
Pearson Clinical
Stand #20

Pearson Clinical Assessment is one of the world's largest developers of clinical assessments across a range of areas including cognition, mental health, communication, driving and independent living skills. Through effective assessment and monitoring clinicians are able to offer the highest level care to their clients with an overall goal of improved quality of life.
---
PainChek
Stand #8 & 9

PainChek® uses cameras in smartphones and tablets to capture a brief video of the person, which is analysed in real time using facial recognition software to detect the presence of facial micro-expressions that are indicative of the presence of pain.
This data is then combined with other indicators of pain, such as vocalisations, behaviours and movements captured to calculate a pain severity score. Due to its speed, ease of use and its reproducibility, PainChek® will be able to be used to detect and measure a person's pain, and then further measurements can be used to monitor the effectiveness of pain management.
PainChek® is being rolled out globally in two phases: first, PainChek® which is designed for adults who are unable to effectively verbalise their pain such as people with dementia, and second, PainChek® for Children who have not yet learnt to speak.
---
Dementia Australia
Stand #29

Dementia Australia is the national peak body for people, of all ages, living with all forms of dementia, their families and carers. We represent the 425,000 Australians living with dementia and the estimated 1.2 million Australians involved in their care. Dementia Australia is the national peak body for people, of all ages, living with all forms of dementia, their families and carers. We represent the 425,000 Australians living with dementia and the estimated 1.2 million Australians involved in their care.
We advocate for the needs of people living with all types of dementia, and for their families and carers, and provide support services, education and information.
---
Neurotek Pty Ltd
Stand #30

Neurotek is the exclusive distributor of SMARTfit®'s range of functional and brain training solutions in Australia and NZ. SMARTfit can be integrated into active aging fitness program to reverse cognitive decline and offers the two components that are missing in most senior fitness programs: specific focus on balance and on memory. SMARTfit creates a multisensory experience that builds new neural pathways, improving cognitive skills, memory, auditory/visual processing, balance and reaction time.
---
Caroma
Stand #15

With 75 years of experience, Caroma believes that bathrooms have to be a balance of form, function and looks. Bathrooms are spaces where we put a personal touch on our homes.
Designed for Australians of different tastes, needs and from all walks of life, Caroma's wide range of classic to artisanal styles, smart design and sustainable innovation, provides you with everything you need to create the sanctuary of your dreams. Caroma's Aged Care range is dedicated to challenging the status quo in aged care living through innovative design, by delivering stylish products with purpose to improve the independence of users.
---
Ascom
Stand #13

Ascom is a global solution provider focused on healthcare ICT and mobile workflow solutions. Ascom's vision is to close digital information gaps allowing for the best possible decisions – anytime and anywhere. Ascom's mission is to provide mission-critical, real-time solutions for highly mobile, ad hoc, and time-sensitive environments.
---
Hospital Products Australia (HPA)
Stand #16

Hospital Products Australia is a unique and innovative organisation that supplies furniture, lighting, and technology to Aged Care and Healthcare facilities. Our dementia friendly furniture is functional and comfortable and lighting scenarios can include senior-oriented lighting and sensor technology with a warning system. This is discreetly used on the resident's bed to prevent falls.
---
SYNO Global
Stand #12

SYNO Global Pty Ltd is an innovative organisation providing disruptive technologies across a range of verticals, globally. We believe in developing and deploying technology based solutions that add immediate and long term-value to our customers. Our passion and enthusiasm is at the soul of everything we do.
---
Alphacare
Stand #11

With an absolute understanding of the health care industry, Alphacare is a dynamic industry leader with a reputation for excellence and innovation that is only possible with experience. Our journey of excellence begins with our clients. We have grown with the development of healthcare in Australia and we will continue to play a role in defining its future.
---
Telstra Health
Stand #18A

Telstra Health is the largest Australian-based provider of software for healthcare providers and funders. We provide software to the pharmacy, hospital, primary, diagnostic, Indigenous health, and aged, disability and community care sectors in Australia. Telstra Health is a subsidiary of Telstra Corporation, Australia's leading telecommunications company.
---
Bunzl
Stand #4

Bunzl is a leading specialist distribution group that supplies everyday essentials. Core categories include continence, medical consumables, cleaning and hygiene, PPE, food service disposables, catering products and equipment. As a successful business, Bunzl has a proven track record in providing business solutions to customers through consolidation, supply chain management, cost management, product expertise and training.
---
Leef
Stand #34 & 35

Leef Independent Living Solutions is a national network of 14 stores with over 100 years of combined health and disability solutions experience. With world-class innovative products and activities, Leef seeks to provide support, independence and dignity, bring joy and improve the lives of those living with dementia and that of their carers.
---
Flavour Creations
Stand #3

Flavour Creations is dedicated to enhancing the quality of human life through its constant pursuit of ground-breaking dysphagia and nutritional product innovations. For 22 years, the company's range of great-tasting pre-thickened drinks, high quality thickening powders and advanced nutrition offerings have delivered better patient outcomes and restored dignity and independence back to its customers.
---
Silver Memories
Stand #10

Silver Memories is a 24/7 broadcast service of 1940s-70s music transmitted by satellite to 150 RACFs. Clinical studies have shown significant QOL, Geriatric Depression and CMAI Score improvements in residents listening to Silver Memories regularly. The new Silver Memories App enables older Australians to enjoy Silver Memories' in their own homes.
---
Wentworth Furniture
Stand #31

We are committed to providing the best quality home-style beds and furniture to each facility. We work closely with our clients to ensure we bring their vision to life.
---
Arjo
Stands 22 & 23

At Arjo, we are committed to being the most trusted partner driving healthier outcomes for people facing mobility challenges. A range of our solutions are designed to meet the needs of those affected by dementia and are accredited by the Dementia Services Development Centre at the University of Stirling, including specially developed bathing systems. Arjo also offers the Wellness Nordic Relax Chair which integrates music and sensory stimulation to help support vulnerable residents/patients and enhance the environment of the care setting. Everything we do, we do with people in mind.