"I've faced a number of tough choices in my life, but taking away my mother's dog was among the most difficult."

When faced with rehoming his mother Nancy's Goldendoodle puppy, Tom Stevens, founder of Tombot, realised that his experience wasn't unique. As Nancy's severe loneliness and depression was exacerbated, Tom was inspired to find a way to provide comfort and companionship for people who cannot safely or practically care for a live animal. This is how 'Jennie' was born.
Tom is joining us virtually from the USA to share how he worked with Jim Henson's Creature Shop to develop a hyper-realistic companion robot with nuanced expressions and behaviours that people living with dementia around the world love.
Tom will be joined by John Sutherland, Chief Information Officer at HammondCare, and retired psychologist and dementia advocate, Bobby Redman. Our panel will debate and consider the role new technologies can play and the challenges and ethical dilemmas that need to be considered in their introduction.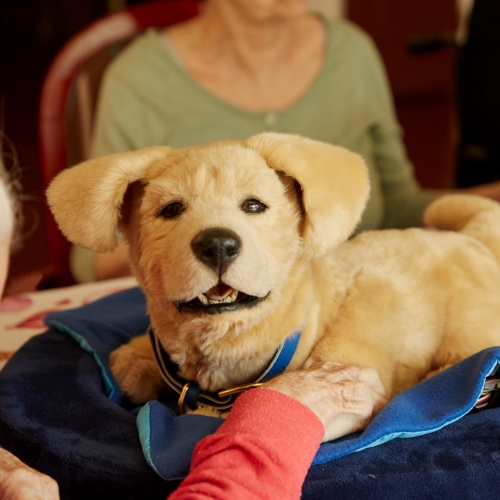 Tom Stevens


USA
Tom Stevens is the CEO and Co-founder of Tombot, Inc., a company creating hyper-realistic robotic companion animals that people living with dementia around the world love.
Bobby Redman


Australia
Bobby Redman is a retired psychologist. After being diagnosed with fronto-temporal dementia in 2015, she became a dementia advocate, taking every opportunity to educate the public and professional community in her quest to improve the lives of those living with dementia.
John Sutherland


Australia
John was recognised as the Australian Chief Information Officer (CIO) of the Year in 2020, acknowledging his role leading Ramsay Health Care through the COVID-19 pandemic response. He is currently CIO of HammondCare.