A rugby trip inspired William to take some brave steps
Father of three William Yeates lives in Curl Curl on Sydney's northern beaches. When he was diagnosed with Younger Onset Alzheimer's Disease in 2019 at only 59 years old, it was a life changing moment for him and his family.
William completed a Pharmacy degree in 1980, which led him to a career in education as a senior teacher in chemistry, physics and mathematics, and as deputy principal in three schools. During a very satisfying career spanning 35 years, he also completed two Masters' degrees.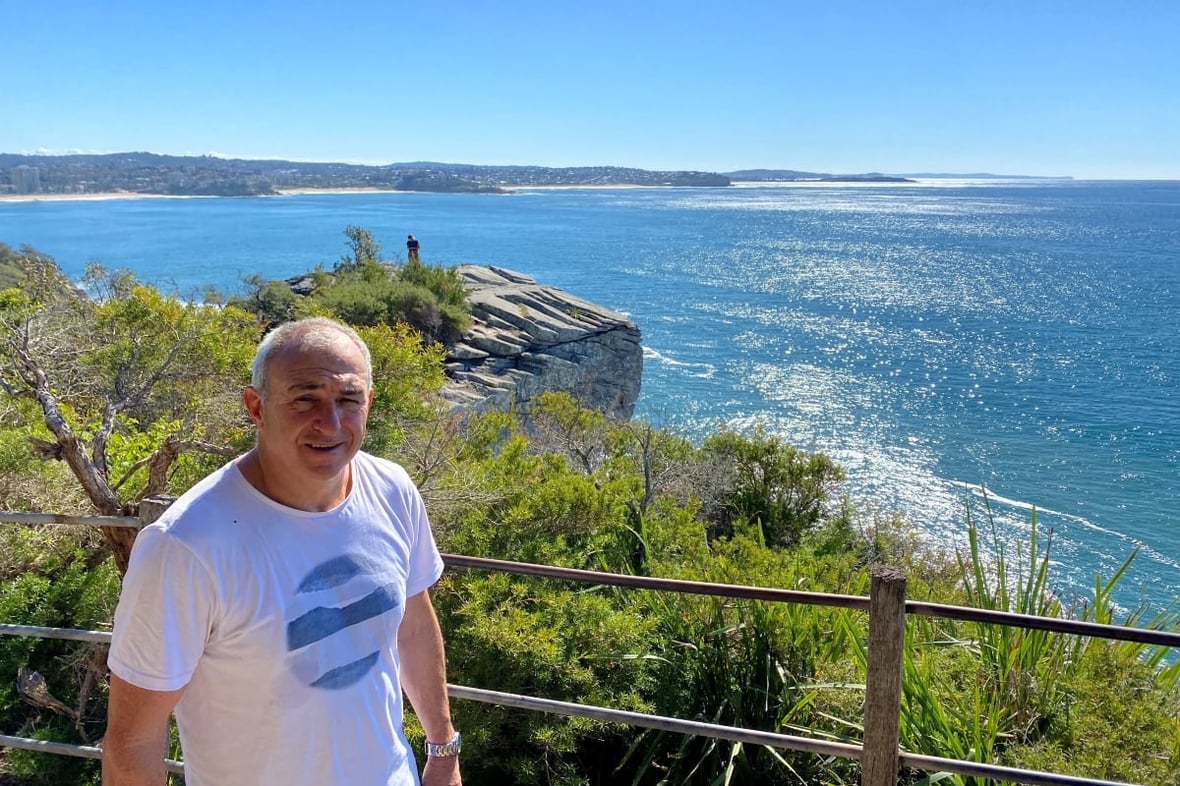 Above: William Yeates near his home in Sydney's northern beaches. Source: Supplied.
After his diagnosis, William began to lose confidence in himself. He withdrew, no longer participating in activities that used to bring him satisfaction and enjoyment. Then an opportunity arose to return with close friends to his favourite country, Japan, for the 2019 Rugby World Cup. With twin Peter accompanying him as his carer, he took the plunge, thinking this trip would be his 'last hurrah'.
During the trip William began to see another perspective: "Japan has its own unique but mysterious character, which I believe you can experience by immersing yourself in its daily life – the beautiful gardens, temples and shrines, the food, and meeting Japanese people who are so polite, friendly and respectful."
"Or perhaps I started to see things differently because we were all behaving like 21-year-olds again! The friendship and camaraderie I experienced during that trip made me realise that life was too precious to be given up without a fight."
"My father taught us that we all experience hurdles in life, but the important thing is what you decide to do when you get up. So while I was in Tokyo I made a life-altering decision to fight the disease."
When he returned home, William embarked on his own personal journey: to rediscover a life that held value. Involvement in a clinical trial enabled him to return to volunteering as a surf lifesaver. From there he started competing in Masters swimming and lifesaving events, first at local level, then progressing to state and national level, but not before having to teach himself to swim again.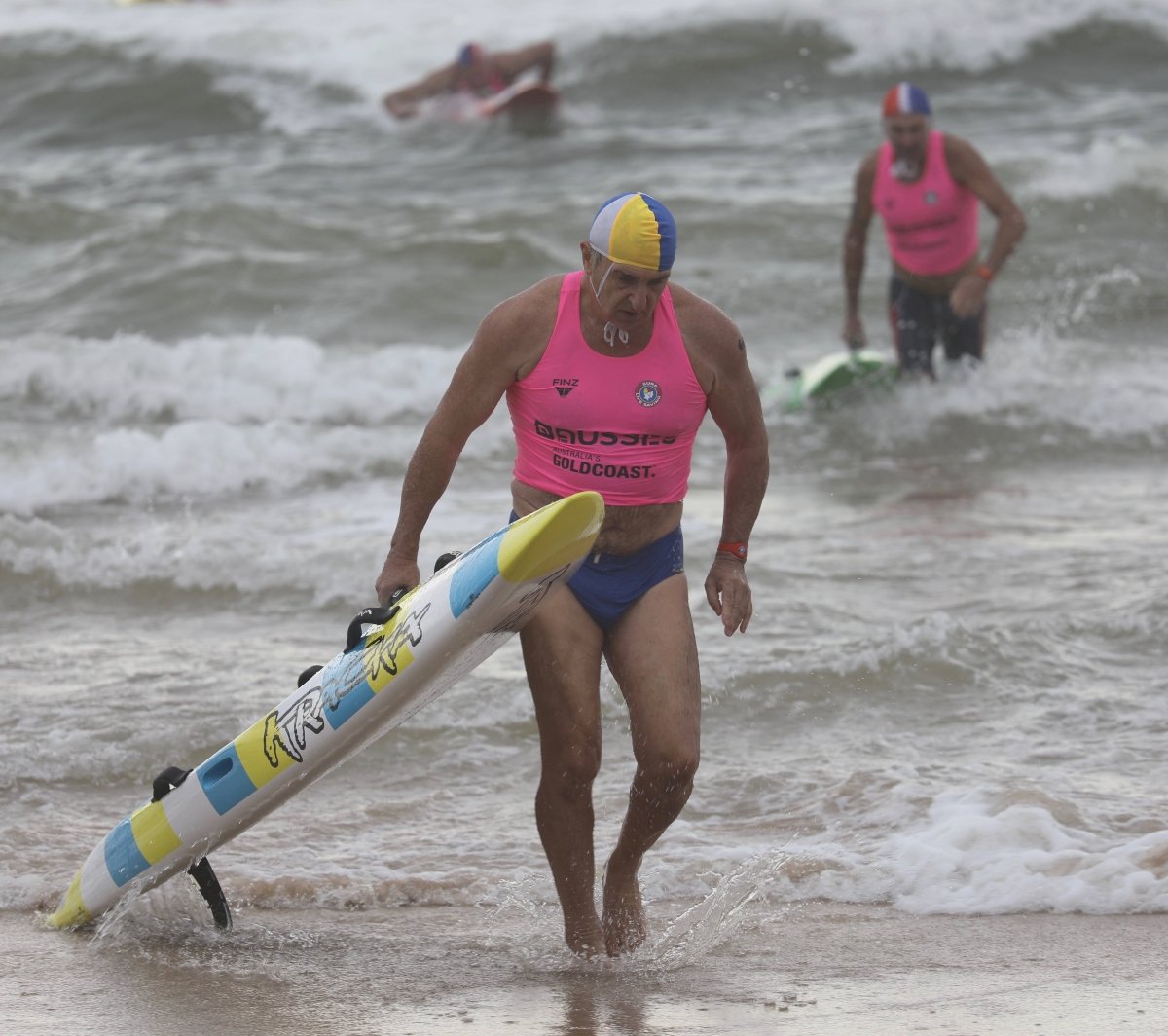 Above: William competes in the 2022 Australian Surf Lifesaving Championships at the Gold Coast. A neurocognitive training program helped give him the strength and confidence to return to competition swimming. Source: Supplied.
"I nearly drowned the first time I got in the pool after my diagnosis. I started a neuro-cognitive training program with an exercise physiologist to help with my coordination, balance and reflexes. Now I'm just starting to swim butterfly. I also have my own swimming instructor, a friend I grew up with; I'm in his swimming squad."
William is now looking forward to competing in the Lifesaving World Championships in Italy in late September.
"Being a schoolteacher and being a lifesaver previously, it was always about community. For me that's an important aspect of my life, so being given the opportunity to do that again is really important. I'm also now back training kids in surf lifesaving, helping my twin brother."
William is not thinking about slowing down any time soon. "I also recently travelled to London to present an abstract on a neuro-cognitive training program, which was so well received that the organisers have decided to post it on their YouTube channel during October this year. I'm pretty chuffed about that."
"I want to inspire others living with dementia that it is still possible to live a full life."
William will be sharing his journey in finding purpose and meaning with a new perspective at International Dementia Conference: Brave New World, to be held at Sydney's Hilton Hotel on September 8 and 9. Learn more and view the full program here.